Cotacachi Community Farm
Visit our
GoFundMe
to donate and follow along with the community's process
The indigenous people of the Arrayanes community in Cotacachi Ecuador have long suffered conditions of extreme poverty and malnutrition. But today the COVID-19 pandemic has magnified these hardships even further by stripping these local Andean people of the few income-earning opportunities they once had.
K'allam'p is providing solutions.
Led by the indigenous women of Arrayanes in partnership with K'allam'p, this program does far more than provide temporary food aid. Together, we strengthen food sovereignty and community resilience through the creation of communal farms that utilize educational initiatives to provide the people with improved nutrition, health, and food security during the pandemic and beyond.
Help K'allam'p and the Wichana Foundation provide the women leaders of Arrayanes with the purchase of essential farming equipment, educational materials and stipends for local trainers and volunteers.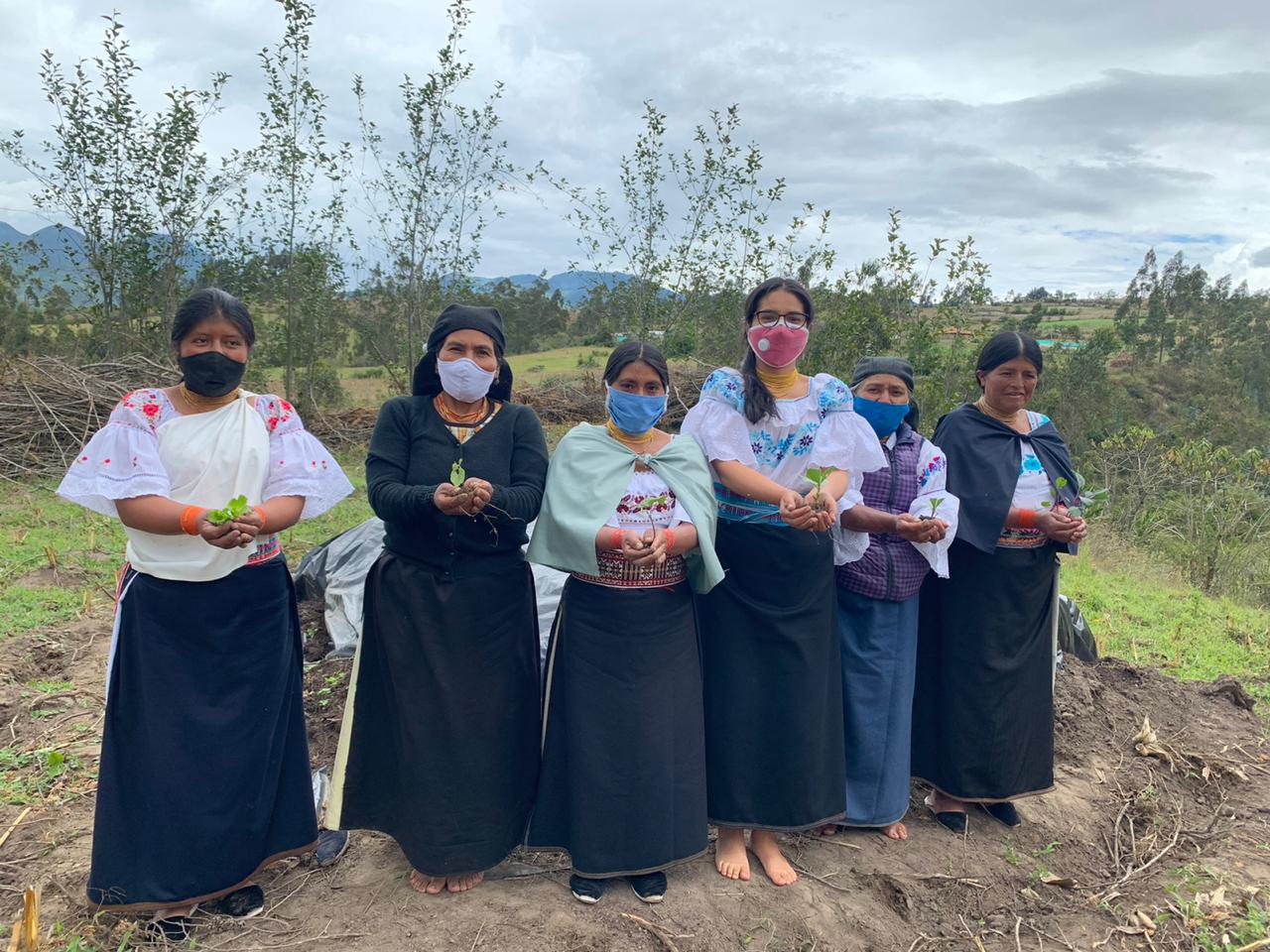 The challenges
Chronic government neglect of health and nutritional needs, educational services and agricultural support for indigenous communities.
Low literacy rates in most communities that reduce opportunities for entrepreneurship and limit access to modern scientific agricultural knowledge.
Ongoing devaluation of small farmers and their work along with limited access to fertile land.
Limited economic resources due to devastating loss of income-earning opportunities during the COVID-19 pandemic.
The solutions
We will empower women and children through food sovereignty and self-reliance.
We will create more farms managed by communities and volunteers to provide food for all in need, beginning with Arrayanes as our first model community farm.
We will train and educate multiple generations inside communities about regenerative sustainable agriculture practices.
We will identify local experts to provide culturally competent health and nutrition education.
We will facilitate community resilience.